When it comes to your wedding, having the right bridal consultant can make or break the most important day of your life. Bridal Connection is a detail oriented company whose whole reason for being is to make sure that you are well taken care of.
When it comes to your wedding gown, design, fit & information are key!
What are the prices of your gowns?
The Bridal Connection carries a great selection of wedding gowns here in San Antonio. The prices range from $300 to $5,000. Rest assured that we have wedding dresses that will fit any budget.
Do you offer private appointments or after hour consultations?
Yes. We will accommodate requests for private appointments or after hour consultations at a nominal fee of $50.00.  We are here to provide personal/private attention should you desire.
May I bring a guest to my appointment?
Yes you may, but on the weekends, please limit them to just a few. The space for guests is limited. Our best advice is to bring people whose opinions you value for one of the most important days of your life.
How long does it take for a gown to arrive?
For a new wedding gown, you will need about 4 to 6 months, unless you are willing to pay a rush fee. Please ask our bridal consultants for more details on shipping and possible in-stock programs.
Do you provide alterations to wedding dresses?
Yes, we do for bridal gowns and bridesmaid dresses. However, the fees are separate from the cost of the gown.
All alterations are different so depending on the necessary alterations turnaround time will vary. You are not required to use our seamstresses, but they are available for your convenience. The cost of each alteration will depend on the work required.
Which days of the week are available for alterations?
Alterations are by appointment only. The alterations phone number to call is our number 210-967-4696.
Is it possible to purchase a new gown in less than 4 months?
Yes, there are several options to get your dream gown quickly.  First, all the gowns in the boutique may be purchased off the floor.  There is a rush option to get a gown sooner for an addition fee.  We will also search our designer portals to inquire if your dream gown is in stock in the right size that we can bring in typically in less than a month.  We had a bride come in on a Saturday and was getting married the next day at 5pm.  We helped her select her dream gown and she was ready for her wedding the next day.  We can assist, no matter how short the time frame is.
Do you provide attire for the rest of the bridal party?
Yes, we are able to accommodate the entire bridal party  We offer Mori Lee and Christina Wu Celebrations for bridesmaids.  MGNY by Mori Lee for the Mother of the Bride/Groom, Joy Kids for the Flower Girl and Ring Bearer as well as Jim's Tuxedos via online for the Groom, Groomsmen and Father of the Bride/Groom and Ring Bearer.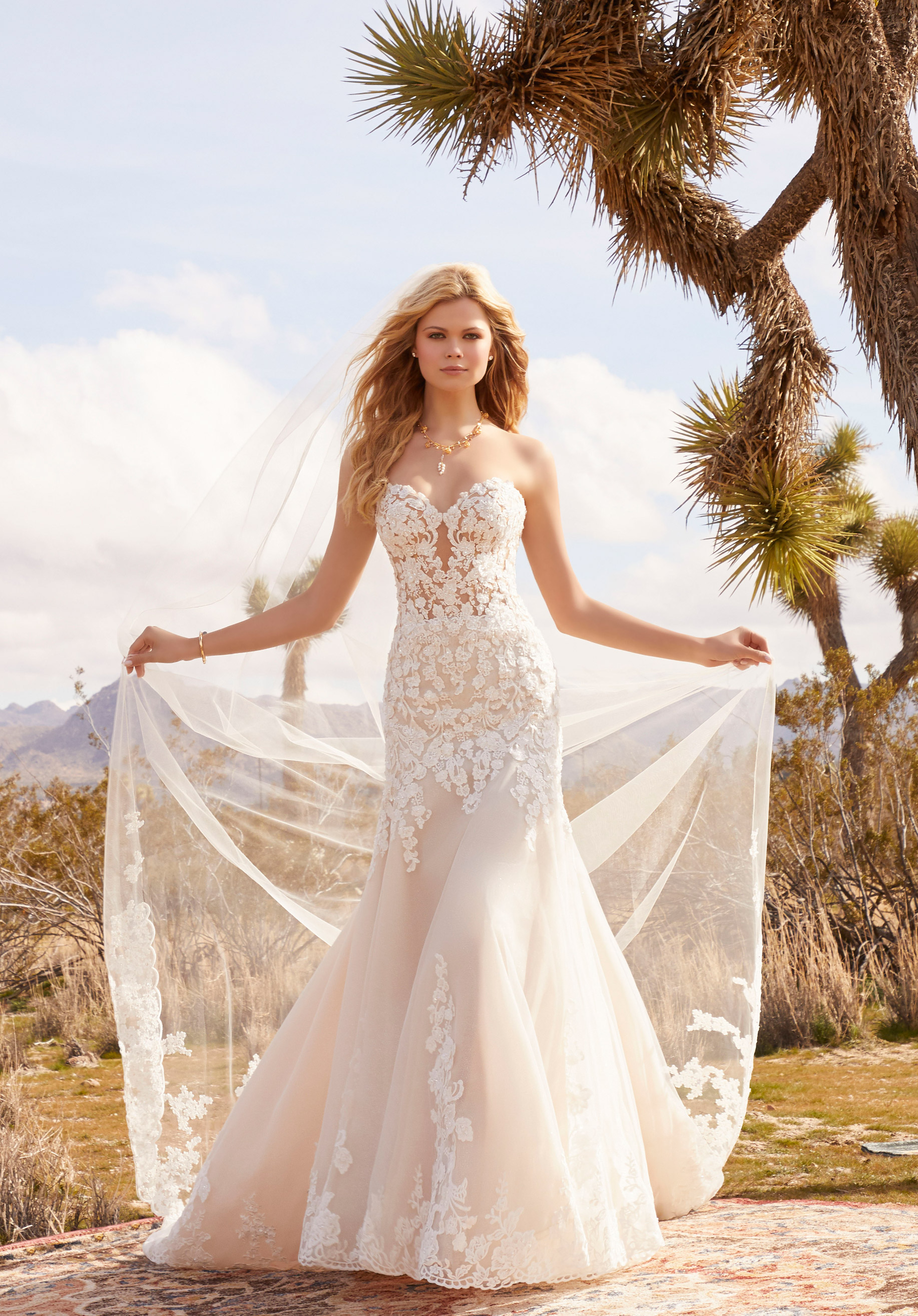 Visit Us
923 N. Loop 1604 E Ste.106
San Antonio, TX 78232
Business Hours
Sunday:  Noon - 4pm
Monday - Friday: 11am - 6pm
Saturday: 10am - 6pm
Visit Us
923 N. Loop 1604 E Ste.106
San Antonio, TX 78232
Business Hours
Sunday:  Noon - 4pm
Monday - Friday: 11am - 6pm
Saturday: 10am - 6pm