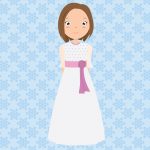 Edith Pantoja
Bridal Connection-San Antonio has a range of beautiful dresses. I was looking for a dress for my wedding and I was able to find it there. It was going to be difficult to find a dress in the style that I was looking for, specially because I was looking for a white dress! (Which they usually take long to arrive). However, the staff was incredibly helpful and they were able to find the right/perfect dress for me in such a quick manner. Thank you for your assistance and the great experience! I would recommend this place to a future bride who is looking for a gorgeous dress.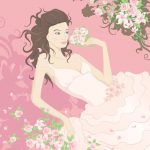 Allison Chavez
My experience with Bridal Connection was a dream! Julia and all who helped were wonderful! I asked a million questions and they never made me feel bad for asking them! They are very helpful and would recommend 10 out of 10! Very personalized experience!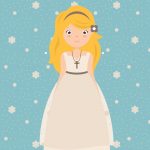 Rita G Gatson
The salesperson was very good at finding dresses for my daughter to try on. She was very encouraging and supportive. This visit was on Christmas Eve. Thanks for the time and effort. You made our visit a memorable one.
Kelsie Lorraine
I loved how knowledgeable the ladies were. It was such an easy process. I found "the one", in less than an hour. They knew what I visioned and made it happen. Thanks so much!!! I can't wait to marry the man of my dreams in the perfect dress!!!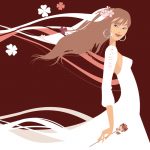 Brittany Heard
I was referred here by a friend and was told to request Angelita. This was the best decision I could have made. She was such a blessing. Her enthusiasm and knowledge about dresses made me feel confident and comfortable while I was there. She listened and picked dresses that I absolutely loved AND I found the one!! I cannot thank Angelita enough. I recommend this place to all future brides!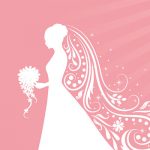 Sandy Smith
I love my new gown. Everyone at Bridal Connection was wonderful to work with. Thank you a million times over. Sandy Smith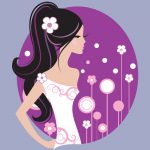 Nina Rivera
I was having so much difficulty finding a dress for the Marine Ball. I went to 10 different stores. A week before event I went to this store and every dress I tried on I loved. The prices were amazing. I bought 2 dresses for the price of one! Just couldn't decided between the two.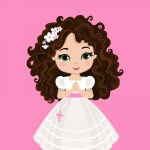 Cassie P.
We didn't even know where to begin to look for a flower girl dress for my daughter's little sister. She wanted to look as "pretty" as the bride. So we decided to try Bridal Connection. We found the perfect dress for her. The staff was so helpful and they truly enjoyed helping us. I would recommend Bridal Connection to anyone in need of Bridal gowns, Bridesmaids dresses ... and yes even Flower Girl dresses. Which by the way are great for Holy Communion dresses as well!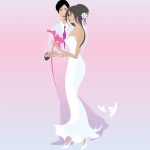 Vivian Vela
Homecoming, After 2 weeks of shopping for a perfect dress we just could not find. We decided to head over to Rolling Oaks Mall to check out Dillards, Macy's but we had no idea Bridal Connection was were we would find the perfect dress and at a great price compared to the dept. Stores. Staff was Awesome. Thank you Bridal Connection her dress added to her most memorable homecoming night. Definitely first place we will shop for prom and homecoming in the years to come.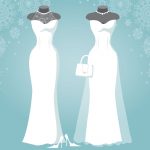 Christina M.
The best bridal boutique in San Antonio by far! The staff was extremely accommodating and took the time to help me find the perfect wedding dress for my special day.
They were able to fit me in for a last minute appointment and upon arrived welcomed my family and I with open doors. They created a comfortable and relaxed environment that was truly a memorable experience! In addition finding my perfect wedding dress, I was also able to find my bridesmaid dress. Bridal connections offers a range of prices to meet any budget and truly delivers exception service!!!!!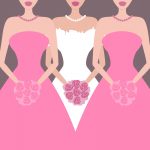 Emma O.
Awesome experience at Bridal Connection!
Angelita and staff were so great! They were very personable and catered to my bestie's every need! We  even found our bridesmaid dresses! With Angelita's help, my bestie will ADORE her look on her special day and remeber her wedding for her lifetime!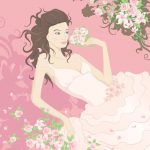 Brooke Holbrecht
Had such a great experience with the ladies at the Stone Oak bridal connection. They were so helpful and knowledgeable. Definitely recommend this store to others. Also competitively priced for bridesmaid dresses. Thanks!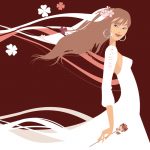 Ally S.
This was the second store I went to for wedding dresses. The first one I went to last night left me feeling unsatisfied about the whole process. The lady kept bringing me dresses I told her I didn't want and then kicked me out when they closed at 7:00. I was nervous about going shopping today hoping that it wouldn't be like the night before. I walked into Bridal Connection today and was greeted by a friendly staff and a smile. "T" listened to what I was looking for and made sure that we tried on dresses that I picked out. The first dress I tried on was a hit! It was everything I was looking for, from the sleeves, sheer back and crystal embellishments. They even ordered it for me with the gold accents to help me go with the vintage theme of my wedding.  I loved their selection and the decent price for the designer dress I purchased. I love this place and would recommend it to anyone. I can't wait to see my dress when it comes in July!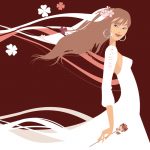 Ashley C.
I absolutely loved my experience here. Angelita was the icing on the cake. Her passion and love of her job really helps create an awesome experience for the bride, the bridesmaids and even the mother of the Bride! If it wasn't for her expertise and helping me choose a dress (that on the hanger I was unsure about) I wouldn't have found "the one". I am sooooo in love with my dress, I didn't want to take it off!!!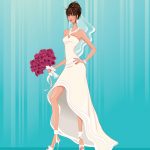 Audrey L.
So..I'm basically a professional bridesmaid lol. I was in 8 weddings just last year. I've been to so many bridal shops here in San Antonio as well as Austin, Dallas and Abilene. Well, gals, it's finally my turn to be the bride! I started shopping this weekend and Bridal Connection was where I started my hunt. I came in wanting to look but not try on. I had gone through the dress shopping process with other brides but never once ever imagined looking for myself or from the perspective of the bride. It was a little scary, overwhelming and exciting all at the same time. Thankfully I had amazing help from Angelita to set me free of all anxiety. My MOH convinced me to go ahead and try a few dresses I liked. Angelita was AMAZING! She listened to every single detail or what I liked or disliked about pretty much every gown in the store! When she found out that I was at the very beginning stages of dress shopping, SHE GAVE ME A FREE BRIDAL MAGAZINE!! I didn't have one before and it seriously melted my heart. What amazing customer service! In fact, that was above and beyond customer service. I would call it selflessness not service! Did I mention I tried on 6 different dresses after my bridesmaid that drove in from Austin showed up an hour later than our appointment was supposed to start because she got stuck in traffic? The time passed so quickly we actually didn't finish until an hour after close!! Angelita stayed late just for me to finish up naturally because none of us realized what time it was at that point. I will be back for sure and look forward to bringing my mom next time:) Not only were they amazing to the bride, but they treated my maid of honor and bridesmaid like princesses as well. From personal experience, shops like these usually could care less about the bridesmaids. Bridesmaids are the brides support system so it was amazing to see a company that understands that and doesn't tear that support down!! If I end up not finding "the" dress here at the very least I will be getting my bridesmaid dresses here! But I already have a huge contender for my big day after just one day of shopping here.
★★★★★
Amazing service and nothing but positive vibes! Angelita understood what looked good on my body type and I wound up finding the dress of my dreams! Thank you ladies so much for such a great experience. Recommending to EVERYONE.
Briahnna Fluellen
★★★★★
Amazing service and nothing but positive vibes! Angelita understood what looked good on my body type and I wound up finding the dress of my dreams! Thank you ladies so much for such a great experience. Recommending to EVERYONE.
Briahnna Fluellen

2019 KSAT 12 SA
Best Business in
San Antonio in the
Wedding Dress Category
2019 KSAT 12 SA Best Business in San Antonio in the Wedding Dress Category
Visit Us
923 N. Loop 1604 E Ste.106
San Antonio, TX 78232
Business Hours
Sunday:  Noon - 4pm
Monday - Friday: 11am - 6pm
Saturday: 10am - 6pm